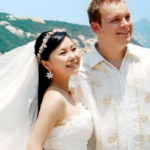 1. Use a Reputable Chinese Online Dating site that Charges Fees
Highly regarded Chinese dating sites that charge fees are often the best place to meet Chinese singles. Honest people that are serious about meeting other singles are more likely to pay for online dating sites; however, there are an abundance of online dating sites that individuals can place a free profile on. What's more, it costs money for petrol and other charges when frequenting public places to meet singles, so why not invest in a reputable online dating site?
2. First Impressions are Important in Chinese Online Dating
Online dating profiles do give a first impression. While it is true that looks are not everything, it is undeniable that physical attraction does play a part in choosing dates. It is also factual that everyone is uniquely attracted to different physical features. Chinese online dating site users should put current, clear photos on their profiles, because it is unavoidable that sooner or later prospective dates will ask for a clear photo. Moreover, many dating site members will skip profiles with unclear photos.
3. Honesty Can Save Valuable Time
One of the benefits of online dating is being able to sit in the comfort of home and look through profiles for that ideal potential date. It is important to be honest and state all important likes and dislikes so precious time won't be wasted by spending it talking to incompatible members. Include information about hobbies, activities and family values, along with favourite foods, music, movies and television shows. This knowledge is crucial for members who are looking online for well-matched Chinese daters.
4. Messaging Should be the First Step in Communication
When a member on a Chinese dating site comes across a profile of interest, the next step is to message the individual to see if there is a mutual interest in getting to know each other. It is important to reply with a sincere answer when a message from another member is received.
5. Chat Online Before Meeting in Person
Online chatting is a perfect way to meet singles on dating profiles and find out more about one another. Always engage in truthful conversation and give direct answers. Be respectful just as if you were talking face to face.
6. Be Straightforward After Meeting in Person
Choose a quiet public place to meet and spend an ample amount of time talking. At the end of the encounter, there should be no doubt about how each one feels about any future dating. Regardless of any opinions or feelings about the other person, be candid and polite at all times.
7. Set Aside Time for online Dating
Make time several hours a week for reading online dating profiles. It takes less time and money than going out to try and meet singles. The cutting edge of online dating has changed the way singles meet and made the possibility of finding that one special person, much greater.
For information on Chinese dating advice and tips particularly concerning online dating in China, or want to dating a wonderful Chinese girl, please visit Chnlove.com – one of the largest leading international online dating platforms in Asia.