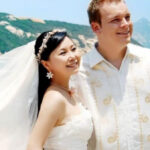 There are so many resources tell you why dating online, how to date, when to meet, etc, so maybe you've exhausted all these dating tips and advices when finding love. Today, we hope to give you a complete concept about online dating – from finding the right site, the right people to Internet safety! Then you will no longer be confused by complex info.
1. What are you looking for?
Since not all sites are intended for finding love, some are just for casual dating or social networking, it's important that you know what you're looking for. This will help you decide on the right site, which will lead you to finding people who want the same thing you do.
2. Finding the right site
The first thing you should do is narrow down your criteria. With all of the options available, it's important to know which sites have what you are looking for. If you're looking for someone sharing a specific interest, then niche online dating sites are great [for example, Chnlove.com is for dating Chinese girls but CharmingDate.com is a site for dating Russian bride.].
3. A great picture is worth a thousand words
When deciding on your profile picture, pick one that is recent and close enough to see what you actually look like. Imagine how you would feel if you showed up at a restaurant only to see your date is older, balder, shorter, etc., than you were lead to believe. You'd feel lied to, so avoid doing that to others.
4. Standout
There are millions of people looking for love online, so do yourself a favour and make your profile standout! Instead of lists of likes and dislikes, elaborate on what makes you different from everyone else. For example, if you include hiking as a hobby then include your favourite hikes, or if your hobbies include cooking and reading, include your favourite author or that you love Indian cuisine. By expanding on your interests your profile will be less impersonal and more attention grabbing.
5. Be Positive
No one wants to date Debbie Downer whether you are meeting people offline or online, so keep your profile positive. This shows that you are open to finding love. Also, positivity is much more attractive and appealing to potential mates.
6. Don't become a pro
Remember you are looking for love. Most dates can differentiate between serial daters and those looking for more, so avoid falling in love with the chase of dating and remember what you are looking for.
7. A white lie is still a lie
Do not lie. If things go well you will have to come clean at some point. If you don't feel comfortable disclosing every detail about your life, don't. You can always bring stuff up as the relationship progresses.
If you are curious about the protocol of age and weight, as a rule, do not stray from your age by more than five years and no more than ten pounds from your waistline.
8. Be Safe
It is easy to feel safe and comfortable while scrolling through profiles in the safety of your own living room, office or wherever, but do remember to keep your wits. There are certain pieces of information that you wouldn't give out to someone you met in a bar so use the same discretion when giving out information online and when meeting up for dates. For great safety tips please check Chnlove Safty Tips.
More online dating guidelines please click here.