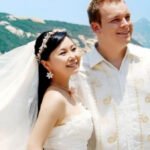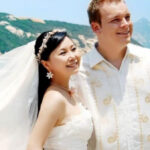 I have been a member of Chnlove Asia for three years now, and been to China four times to meet my now wife. Here I'd like to offer some suggestions to those men going to China for the first time to meet their Chinese ladies.
Chnlove Asia Tips: Display Traditional Gentleman Behavior
Compared to their Western counterparts, Chinese women are often seen as conservative and traditional in their love life and marriage. For the majority of Chinese women, there is no such thing as a casual relationship. Chinese women are used to having fun dancing, etc., with other Chinese women. The man-woman thing is unusual for many older women. Therefore you should display traditional gentleman behavior when you are bringing her out on your first date. This will send the right signals to her, showing her that you are someone who respects her as a female. Do not expect Chinese women to act like American women. Let Chinese women show you their hearts and sincerity.
Always ask the agency to make the hotel arrangements for you
This is because they will get a nice reduced rate. Do this before you leave home. Before I went to China to meet my now wife, I just asked my lady to see what was avaible for me near her home and the agency. The agency went right out and got me prices and made sure that the room would be ready when I arrived that night. All I had to do was ask and they did all this for me before I got there.
Contact the local agency if you have any problem
Always have the phone number of the local agency on your person to help resolve problems. If you have any questions, ask your tanslator to get help from the agency or from Chnlove. They will try their best in every way to help you.
Have some Chinese Yuan on your person
Try to have $100 or $200 worth of Chinese Yuan on your person when you arrive in China for taxi, etc. I arrived on a late night flight to china. I was lucky I had a few hundred yuan in my wallet. The money exchange at guangzhou airport was closed. A trip from the airport to the hotel was about 120 yuan. Money exchange at the hotel is much easier than at the bank. God they are so slow at the bank. The few extra yuan the hotel may charge is worth it. Always keep your receipt when you get Yuan, because you cannot get refunds back to dollars from Yuan without the receipt.