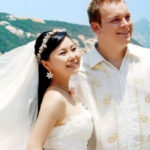 Lately we've been thinking about how it continues to grow and how all the information might be overwhelming to someone new to online dating. With that in mind, now we put together the following checklist that provides dating suggestions at a very high level – this list will keep things simple for quick review.
This checklist is broken down into the major areas of online date: beginning dating online, creating your online dating profile, the communication process, meeting and your first date and, finally, continuing dating online. Each of these sections contains information on how you should approach that phase of online dating.
Section 1: As You Begin
1. Mentally Prepare Yourself for Real Work
Many believe that online dating will make meeting someone great extremely simple. This is not the case. You will either work at it or you will get lucky. Just because everyone is single doesn't mean Mr. or Ms. Right is going to fall into your lap.
2. Try the Free Version of Several Online Dating Sites
Do not choose a dating service based on the commercials you see the most or on what service your friends have used. Sign up for several services and use whatever free options are available to decide what will work best for you.
3. Be Open to Dating Many People at Once
Why do so many people resist this idea? You need to do this. It is not an issue of quantity vs. quality. It's an issue of using quantity to find quality. It also helps those new to dating become comfortable, thus reducing nervousness (and bad dates).
Section 2: Your Dating Profile
4. Create a Profile that is Both Concise and Informative
Statements like "I like hanging out" add nothing to your profile. Do not generalize. Describe in detail who you are, what you like and who you are looking for. In this case, it is an issue of quality over quantity.
5. Avoid Excessive Attempts to Be Funny
If you are trying to be funny instead of trying to be informative you will most often be hurting your profile. There will be plenty of time to show your humor once you've met. Natural funniness is great but don't try to prove anything. Avoid sarcasm at all costs.
6. Stay Positive
You need to stay positive in your profile. People love to beat themselves up and say things like "I can't believe I'm doing this". Don't be that person and don't use your profile as a new way to complain about your life. It is unattractive.
7. Include a Photo in your Dating Profile
You need to have one. You do not necessarily need to show it to the entire world if your service provides options on who can view your photo but you need to have one.
8. Do Not "Beg" For Contact
Do not use comments like these: "If you like my profile please contact me!" or "I'd be totally flattered if you decide to contact me for some reason". People know how online dating works. Don't make yourself look desperate by explaining what they should do if they like you.
9. Your Profile Heading
Don't stress about it. Most profile headings are boring and yet these people are still having success. After all my time dating online, I can't think of a single profile heading that stood enough for me to remember now.
10. You Need to be Honest
Many people make excuses for "white" lies in their profile. Lying in your profile may help in the short-term but will hurt in the long-term. What good is increasing your number of first dates if they all end there because you lied about your weight, height, age, etc?
11. Check Your Spelling
It seems this should go without saying but log on to your favorite dating site and review some profiles and you will realize it isn't as obvious as it should be. The one exception would be MySpace where correct spelling is frowned up (Just joking!)
12. Get A Profile Review
Have a friend review your profile, both your text and photos. It is very common for people to use a photo thinking it says one thing about them while it is actually telling a very different story.
For more online dating tips, please welcome to Chnlove help center.