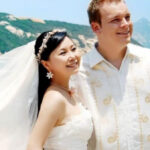 We all know online dating is simple. All you need to do is sign up, post some information about yourself and wait for prospective partners to roll in. Unfortunately, when you've found a profile of a person who appeals to you, you can never quite be sure if what you're looking at is true. You need to take common-sense precautions and follow these online dating safety tips before meeting your perfect match.
Getting Started
Not all online dating sites are created equal. You should to choose a Web site that speaks to you and your interests. And above this basis, Please choose a reputable web site or service. Before signing up for any kind of Web site or service, read their privacy policies. The service's policies about improper use should be easy to find and should be one that protects its users. The site should not sell your information to other companies, and they should also protect your credit card information, etc.
Online dating is common, so don't be afraid to ask friends and family members for recommendations. Chances are, they or one of their friends have used an online dating service and will have some words of advice.
Making a Profile
If you sign up for an online dating site, you will need to make a profile that other users can view when searching for a person to date. You will have to choose a screen name for your profile. A screen name is the name other users will see when you send messages. Choose a screen name that fits some aspect of your personality; think about your passions and how to hint at them.
Oftentimes, you will be asked to include a photograph in your profile. Make sure to choose an image that is flattering but true-to-life. You want to give people an honest representation of what you look like so they aren't surprised or, even worse, disappointed when they meet you for the first time. Remember that successful online dating means you get off the computer and meet face to face.
When you start looking at online dating profiles and making your own, you can keep yourself anonymous, but no matter what, do not lie. If you don't like sports, don't say that you like them because you think it will make you look more desirable. You want to attract people who like you and want you for you. If you lie, you're wasting your time and everyone else's.
In addition, you can consider creating a separate e-mail account for all of your correspondence and Web site information. This will help protect your identity and help you manage the Web sites' information and contact you have with prospective dates.
When to Meet in Person
Online dating safety means more than your conduct online; it also involves how you go about meeting someone in person. Be selective. You don't have to meet each and every person you chat with, share e-mails with or talk to on the phone. Don't meet someone in person unless you truly believe you would want to spend time with that person.
Choose a public place, tell friends and family about the meeting and tell them when you plan to return. You may even want to bring someone else along or have them situated in the same space. Meeting in a public space is crucial to online dating safety; it assures someone will see you if things go sour. Before you go, make sure you have your cell phone and that it is fully charged.
Additionally, set up a timeframe for the meeting. You want to have enough time to get to know your date, but you don't want to stay so long so that the meeting becomes too intimate. Also keep it casual, and avoid drinking. Even if your date is perfectly normal, you want to be on the top of your game and alert.
More Safety Advice
Most people you would meet through online dating sites are not dangerous, but you do need to be on your guard. Not everyone is going to have the best intentions and, if you are cautious, you will protect yourself from dangerous situations.
Safe online dating calls for protecting your information. Make sure your personal information is not given to the Web site's users or sold to other companies. Also, you want to make sure that this Web site is secure and will not share your credit card information if they charge for their services.
Do not list your address or workplace information online. Dating is always tricky business, but you want to make sure you keep personal information off of the Web. Once you list your phone number or address on the Web, anyone else online can access it. You don't want people showing up at your home or work unannounced; this can lead to a dangerous situation.
Hope you can find your ideal match via online dating. For more information about dating advice, please click: Chnlove.com