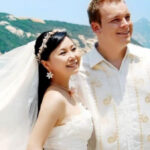 Account safety is always a matter that our male members pay high attention to! Suppose your Chnlove account is hacked, it should very trouble for you as well as the Chinese girls you have been dating, or the credits you save in your account. To keep your account safe, you can do following below tips.
First of all, protect your chnlove account through several steps.
1. Protect the email address you use for signing up Chnlove.com. Don't use the email address which has been used for other secure accounts.And remember to periodically change your passwords, which will minimize your chance of being hacked.
2. Use distinct passwords for your public and private email addresses. It's best to choose the the passwords which are difficult for others to guess.
3. When you bookmark the URL of Chnlove, make sure to use HTTPS instead of HTTP. It encrypts your communications.
Second, protect your computer from being hacked.
1 .Ask your internet service provider to do something about spam filtering or you can choose to buy spam-filtering softwares to make sure the safe online surfing.
2. Install the Anti-virus software and make sure the virus data up-to-date. Pay attention to free downloads such as music, adult sites, games and movies since they might install harmful programs without your permission.
3. Do not use the softwares which help complete online forms automatically since this can give the internet scammers an easy access to your personal and credit card details.
4. avoid to use the public computer to login in your personal safe accounts, or you will unconsciously leak your banking information.
What to do if your Chnlove account has been hacked?
Unluckily, once your Chnlove account has been hacked, change your password immediately and report your situation to Chnlove support team, they will help to keep your account from further access by hackers. Since Chnlove would send notification mails to the male members when they receive EMF Mails or Admirer Letters from the Chinese women. Suppose your account has been hacked, then disable the mails to prevent further access because the hackers may log in your account via the links within these mails.